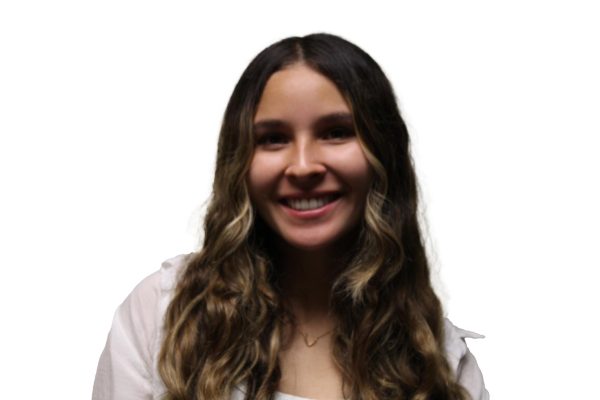 No matter where you are on campus, you will likely catch a glimpse of a student with their headphones (AirPods, earbuds, Beats, etc.) on. Evidently, music has taken our generation by storm.
Naturally, many teenagers love listening to music. It's a convenient way to cope with stress as it shuts out the noise around you and gives your mind a break. Music also holds a lot of power over emotions. It can boost your mood, raise your confidence, and more.
When does it become a problem? Personally, I can't go anywhere without my AirPods. Whether I'm in class, brushing my teeth, studying, or walking my dog, I'm always listening to music (I'm even listening to it while writing this). Even while chatting with my friends, on occasion, I have my AirPods in. Many other teens find themselves in the same predicament.
A blog post by Harvard Health Publishing declares that prolonged exposure to loud music can cause hearing damage. Sound under 75 decibels is unlikely to cause harm; however, many individuals, myself included, prefer to listen to music at about 80-95 decibels. Every so often, I've noticed that I get a headache after listening to music all day. My family also took note of my constant AirPod use and complained that I was interacting with them less. As a result, I decided to do an experiment where I would go three days without using my AirPods to see how I would feel without them.
The experience was a lot more difficult than I expected. I didn't enjoy the constant silence, and often felt the urge to put my AirPods in because listening to music always boosts my mood. I noticed that I had been dependent on my AirPods to lift my spirits in moments when I felt bored, stressed, upset, or frustrated. In a way, music is like therapy, so it was hard to make myself feel better without it. On the other hand, I noticed that I connected with my family more, didn't get headaches, and could complete my schoolwork more efficiently.
In conclusion, if you like loud music, try limiting yourself to only a few hours, or lowering the volume so that you can listen for longer periods of time without hearing damage. Listening to music is gratifying, but it's important to do it in a healthy manner so that you are also able to socially interact and protect your hearing.